Stoelzle Lausitz
STOELZLE - CLASSIC LONG LIFE - White Wine Glass 305 Ml - Crystal Glass Lead Free - Box Of 6 Pcs
Sale price

RM 125.00

Regular price

RM 340.00
Fast Delivery. With Order Tracking
Share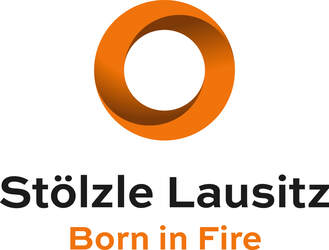 Manufactured in Germany

Note: This is a CLEARANCE ITEM. The glasses are individually wrapped and packed in white boxes.
Pattern :
Classic long - life
Capacity
: 305 ml / 10 ¾ oz
Diameter
: 75 mm / 3"
Height :
198,5 mm / 7 ¾" inch
Box
: 6 Pieces glasses
CLASSIC LONG LIFE COLLECTION :
The name says it all: CLASSIC convinces with its clear design and balanced shape. It is characterised by a comprehensive selection of stemmed glasses and tumblers. CLASSIC thus ensures stylish drinking in every situation.
The glasses are consciously blown stronger. This makes them extremely robust and, thanks to the combination of classic shape and solidity, they are among the most welcome classics on the world's tables.
STOEZLE FOR LIFE
STOEZLE is related to glass for around 200 years. Since Carl Stölzle built his first glasswork in 1835 in Lower Austrian part Waldviertel the company 'Stölzle' has become an international renowned glass specialist. Stölzle Oberglas is acompany group with different glassworks. They produce high-quality bottles for superior spirits, glass packages for food, functional beer mugs, water and winecarafes as well as jugs. Stölzle Lausitz produces high-class drinking glasses and belongs today to one of the leading producers of high-quality,
lead-free crystal glass
, especially stem glasses. The company connects the tradition of over 130 years of glass making with a special sense for the high demands and the individual requests of the customers. Current designs and a flair for trends characterise the product range.
Stölzle Lausitz is one of only a few manufacturers who is specialized in producingmachine pulled and melted stems. These crystal clear glasses have neither joint between stem and bowl, with characteristics similar to handmade glasses. These
glasses give a very valuable feeling, lie very pleasant in the hand and have a high breakage resistance. They also have a certificated dishwasher resistance and an ideal price/quality ratio. Sommeliers, hotels, restaurants, winemakers and end
consumers in over 120 countries confide in the quality of Stölzle Lausitz glasses.
STOELZLE - FACTORY TOUR
HIGH RESISTANCE TO THERMAL or PHYSICAL SHOCKS
PROFESSIONAL TALKING ABOUT STOELZLE

HISTORY

1889 : First glass production in old hand production site of Stölzle
Lausitz GmbH (former company: 'Oberlausitzer Glaswerk J. Schweig und Co.')
1908 First production of mouth-blown stems since 1935 Product development regarding design and quality
is decisively influenced by 'Bauhaus'-PioneerProf. Wilhelm Wagenfeld

1960s First mechanical production of tumblers
1968/1969 First machine-made stemware, establishment of company 'Lausitzer Glas'; parent company: 'Lausitzer Glaswerke Weißwasser' until 1991 Lausitzer Glaswerke is the largest glass producer in former GDR with around 4,000 employees.
1992 Privatisation of the 'Lausitzer Glaswerke'
1996 Take-over by the 'Stölzle-Oberglas AG' parent company: CAG Holding GmbH/Austria; Construction & reconstruction of the production facility for the manufacture of machine-made, lead-free drinking glasses
2005 Separation from Stölzle-Oberglas AG and renaming to Stölzle Lausitz GmbH
2010 Construction and commissioning of the fourth production line
2016 Commissioning of new warehouse and logistics units

2019 130th anniversary and merger with Oberglas GmbH, whichis now managed as a brand under Stölzle Lausitz.
2020/2021 : Commissioning of an e-boosting system for both furnances.